If you run a commercial or industrial business, you need a cleaning system that supports your processes and keeps your production environment in motion. While a typical ultrasonic cleaning model can handle day-to-day operations, an industrial ultrasonic cleaner is designed to handle even the most demanding jobs in any commercial environment. This product was developed to deliver intense cleaning and washing of industrial and commercial products.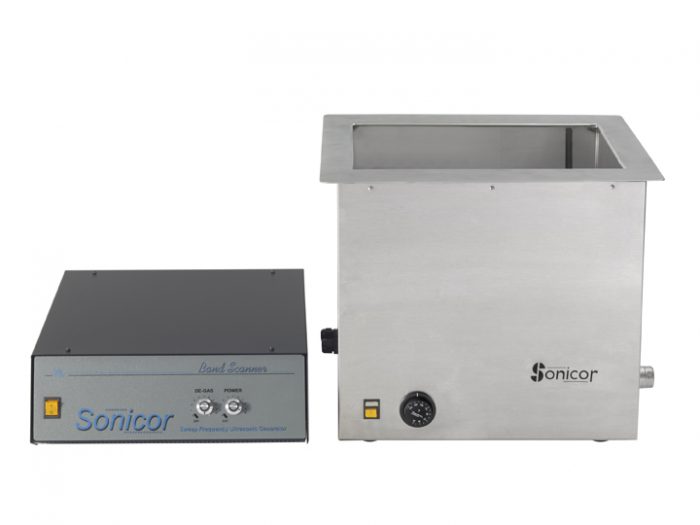 An industrial ultrasonic cleaner is ideal for tough cleaning tasks in various industries including:
Automotive
Dental
Medical
Jewelry
Cosmetology
Lab Equipment
Mechanical
Machinery
Optical
According to The US Environmental Protection Agency, many businesses in different industries must clean their products and equipment in accordance with strict standards and regulations. Many healthcare related products and equipment must be thoroughly cleaned and sanitized to the highest safety standards. Ultrasonic cleaning is a fast, safe and highly efficient way of cleaning that has been used by laboratories, healthcare providers, automotive technicians, jewelers, and many other commercial industries for years.
An ultrasonic cleaner uses high frequency sound waves to create literally millions of tiny, microscopic bubbles in the solution. These bubbles expand and then rapidly collapse. As they collapse, they release a significant amount of energy creating an intense "scrubbing" action which is effective on visible surfaces as well as small crevices and even blind holes. Dirt can be loosened and removed from any surface that the liquid touches. The bubbles are small enough to penetrate even microscopic crevices, cleaning them thoroughly and consistently every time. This action, called "cavitation" occurs thousands of times every second to quickly produce the cleanest and dirt free parts.
An industrial ultrasonic cleaner expertly performs all of functions of an industrial cleaner, but it is designed to handle larger and in some cases more intricate, industrial machinery and equipment. It is also designed to handle a large volume of equipment which is common in a commercial or industrial setting. An industrial ultrasonic cleaner is an effective product that offers a high level of durability, performance and safety. It is designed to meet industry specific regulations and provide superior cleaning performance at an economical price.
If your business is in need of a high quality industrial ultrasonic cleaner that can effectively clean all of your machinery and equipment, contact Sonicor. Established in 1966, Sonicor has been building ultrasonic cleaning devices and automation systems that have been used by hundreds of manufacturers worldwide. Sonicor precision cleaning systems have provided critical cleaning devices and solutions to leading companies in virtually every industry. They offer a large inventory of advanced and innovative ultrasonic cleaning devices as well as many other industrial related cleaning products. Give them a call today at 631-920-6555 or 800-864-5022 and speak with one of their representatives who can help you decide which model is right for your commercial needs.