Anilox Roll Cleaners
The "CY" series is specifically designed to restore cell volume of high screen count anilox rolls without damaging their delicate cell walls. It is equally effective on chrome plated cylinders and provides superior cleaning in less time than any other available roll cleaning technology.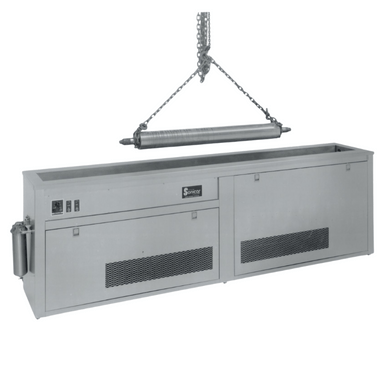 Replace/Upgrade the ultrasonics in your existing ultrasonic anilox cleaning system
After years of service, replacing the ultrasonic transducers and generators in your Sonicor CY series anilox roll cleaning system is a cost saving alternative to replacing the entire system. Sonicor offers drop-in replacement ultrasonic packages for all of our roll cleaning systems. These replacement/upgrade packages are easily installed, and provide the latest in sweep frequency ultrasonic technology and controls, to ensure safe effective cleaning of even the most delicate anilox surface.
Standard Features:
All stainless tank fabrication
Hard chrome plated immersibles
Stainless immersion heaters
Thermal insulation
Low liquid level protection
Circulating pump/filter system
Heavy duty cylinder rotation system
Available Options & Accessories:
Non-standard input power configurations
Digital temperature controllers
Auto-reset digital cycle timer
20 Gallon Anilox Cleaner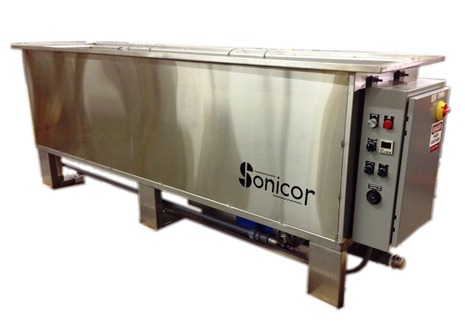 Model CY-4808
Tank I.D. (LxWxD) 48″x8″x18″
Sonic Power 900w, 40KHz
Heat 2.4KW
Max OA Roll Length 45″
Max Anilox Face Length 26″
Max Roll Dia 6″
Input Power 1PH, 20A
44 Gallon Anilox Cleaner
Model CY-7210
Tank I.D. (LxWxD) 72″x10″x19″
Sonic Power 2400w, 40KHz
Heat 4.8KW
Max OA Roll Length 70″
Max Anilox Face Length 57″
Max Roll Dia 8″
Input Power 3PH, 20A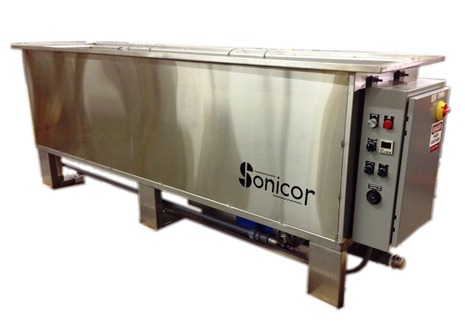 80 Gallon Anilox Cleaner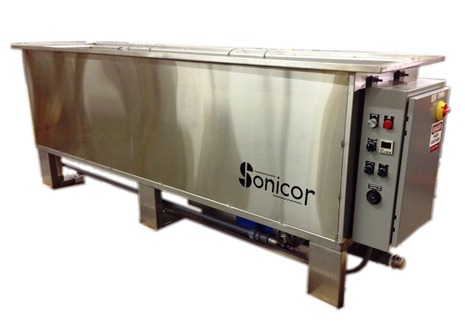 Model CY-9612
Tank I.D. (LxWxD) 96″x12″x21″
Sonic Power 3000w, 40KHz
Heat 9KW
Max OA Roll Length 93″
Max Anilox Face Length 57″
Max Roll Dia 10″
Input Power 3PH, 33A
160 Gallon Anilox Cleaner
Model CY-12016
Tank I.D. (LxWxD) 120″x16″x24″
Sonic Power 5400w, 40KHz
Heat 12KW
Max OA Roll Length 116″
Max Anilox Face Length 74″
Max Roll Dia 14″
Input Power 3PH, 25A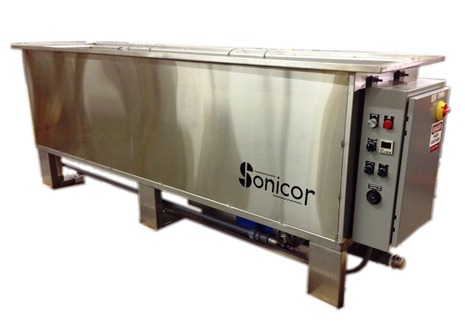 225 Gallon Anilox Cleaner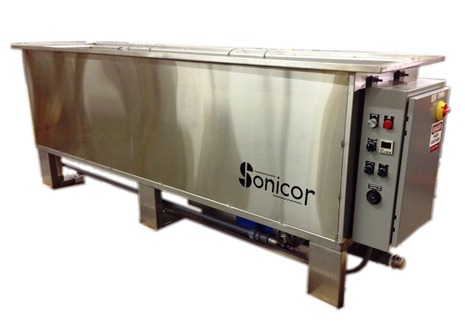 Model CY-14418
Tank I.D. (LxWxD) 144″x18″x26″
Sonic Power 7200w, 40KHz
Heat 18KW
Max OA Roll Length 140″
Max Anilox Face Length 101″
Max Roll Dia 16″
Input Power 3PH, 34A