Tabletop Ultrasonic Cleaners
Ultrasonic tabletop cleaners are the perfect tool to remove debris from the hardest to reach places.
The highly charged bubbles will clean your workpiece in a way not possible by hand cleaning alone.
The "S" series combines the durability of Sonicor ultrasonic generators and piezoelectric composite transducers, in an attractive powder coated steel cabinet.
Ultrasonic cleaners can be helpful over numerous industries and applications. The machines are optimized to revitalize even your most delicate workpiece to get it back to work quickly. The millions of imploding bubbles create an energy vacuum that can remove hidden debris like nothing else.
Popular Cleaning Applications
Jewelry
Carburetors (auto, marine, small engine)
Surgical Instruments
Veterinary Instruments
Circuit Boards
Watches & Clocks
Electronics
Tattoo Needles and Tubes
Hand Guns
SCUBA Regulators
Dental Instruments
Vitamin Encapsulation
Standard Features:
0-60 minute mechanical cycle timer
External contact tank heater (Model S-50 and higher)
Compact one piece construction
Seamless, round cornered stainless tank
Drain valve (Model S-150 and higher))
Easy to use controls
Rugged steel cabinet with textured powder coated finish
Available Options & Accessories:
Stainless baskets, covers & insert trays
Variable ultrasonic intensity control
Digital model features adjustable temperature setting up to 240 degrees F & display with digital timer (0-30 min or continuous run). Digital option not offered on S-30 and S-50 series.


1/4 Gallon Tabletop Series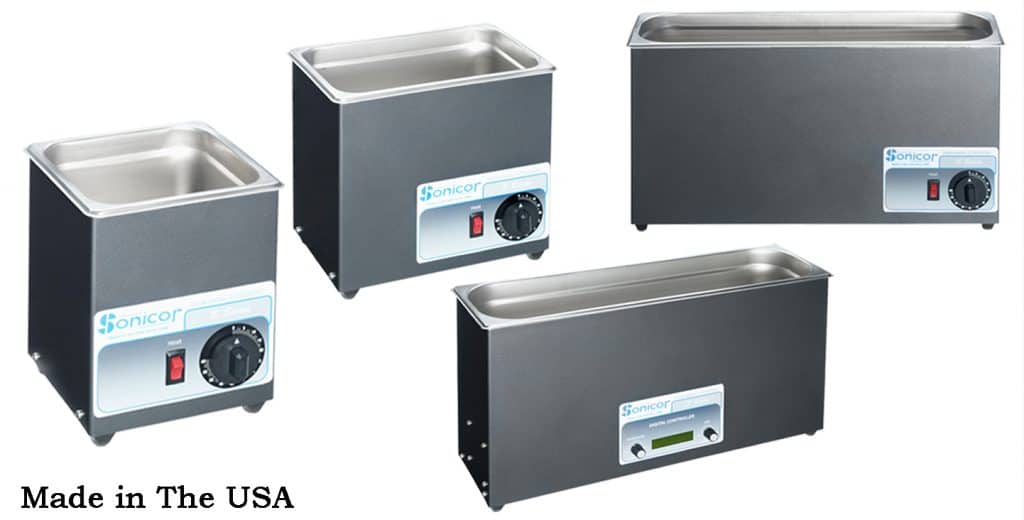 Model S-30
Tank I.D. (LxWxD) 5 1/2″x5″x2 1/2″
Sonic Power 40W
1/2 Gallon Tabletop Series
Model S-50
Tank I.D. (LxWxD) 5 1/2″x5″x4″
Sonic Power 50W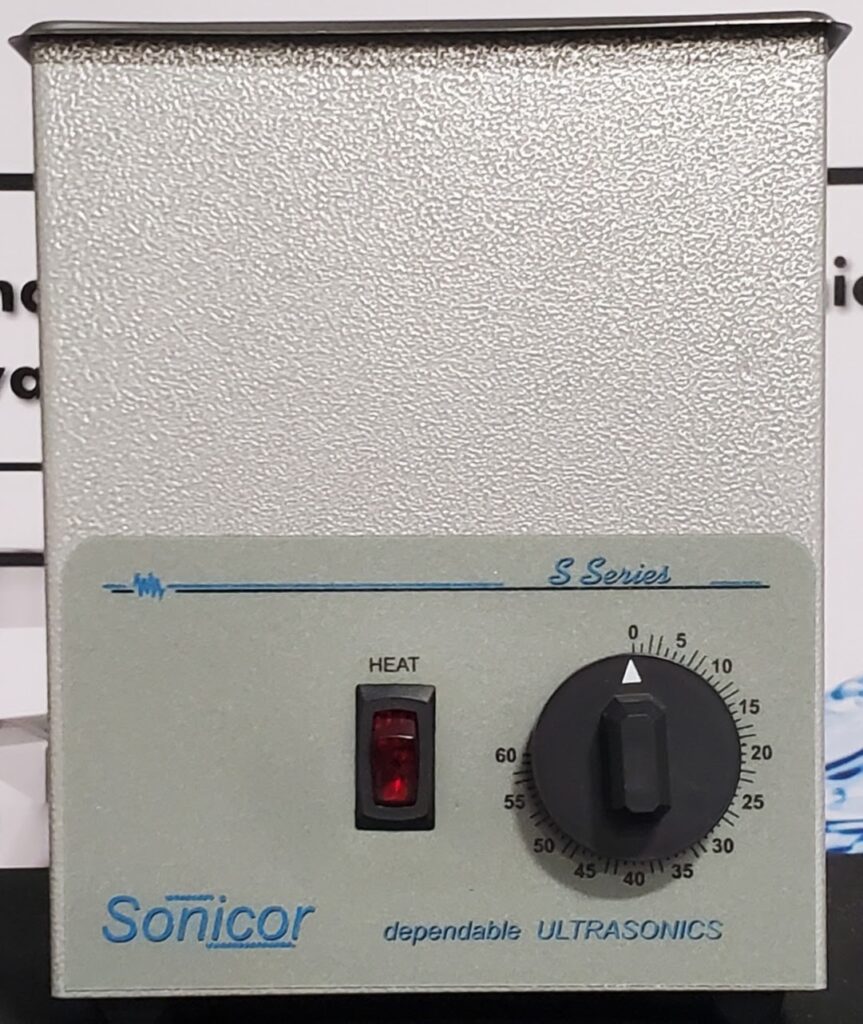 3/4 Gallon Tabletop Series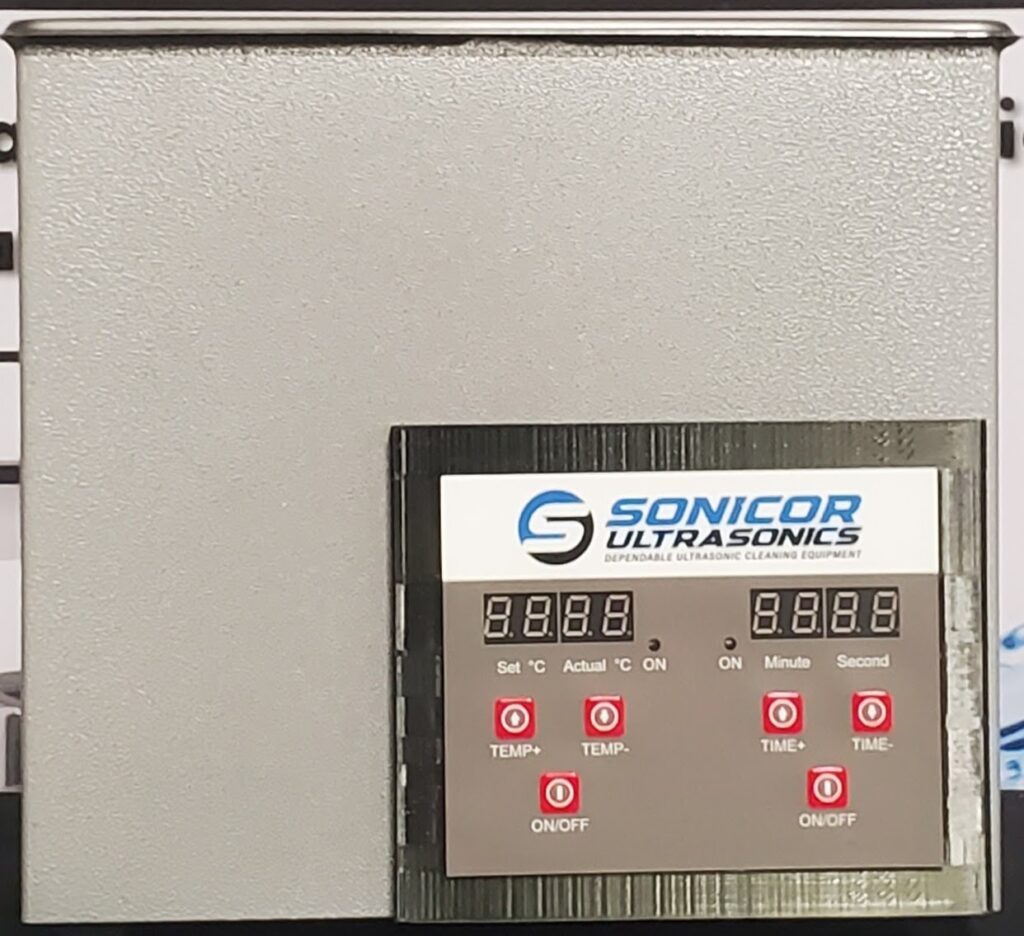 Model S-100
Tank I.D. (LxWxD) 9″x5″x4″
Sonic Power 100W
1 Gallon Tabletop Series
Model S-101
Tank I.D. (LxWxD) 9″x5″x6″
Sonic Power 100W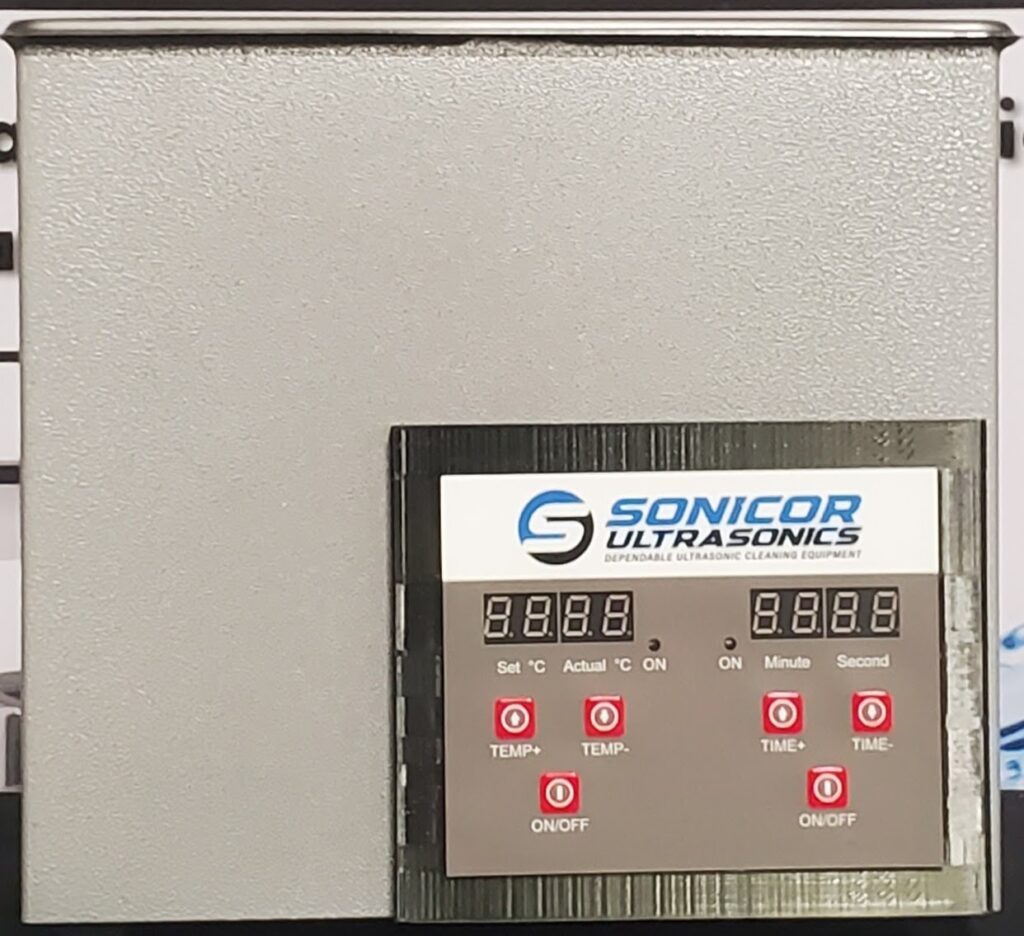 1 1/2 Gallon Tabletop Series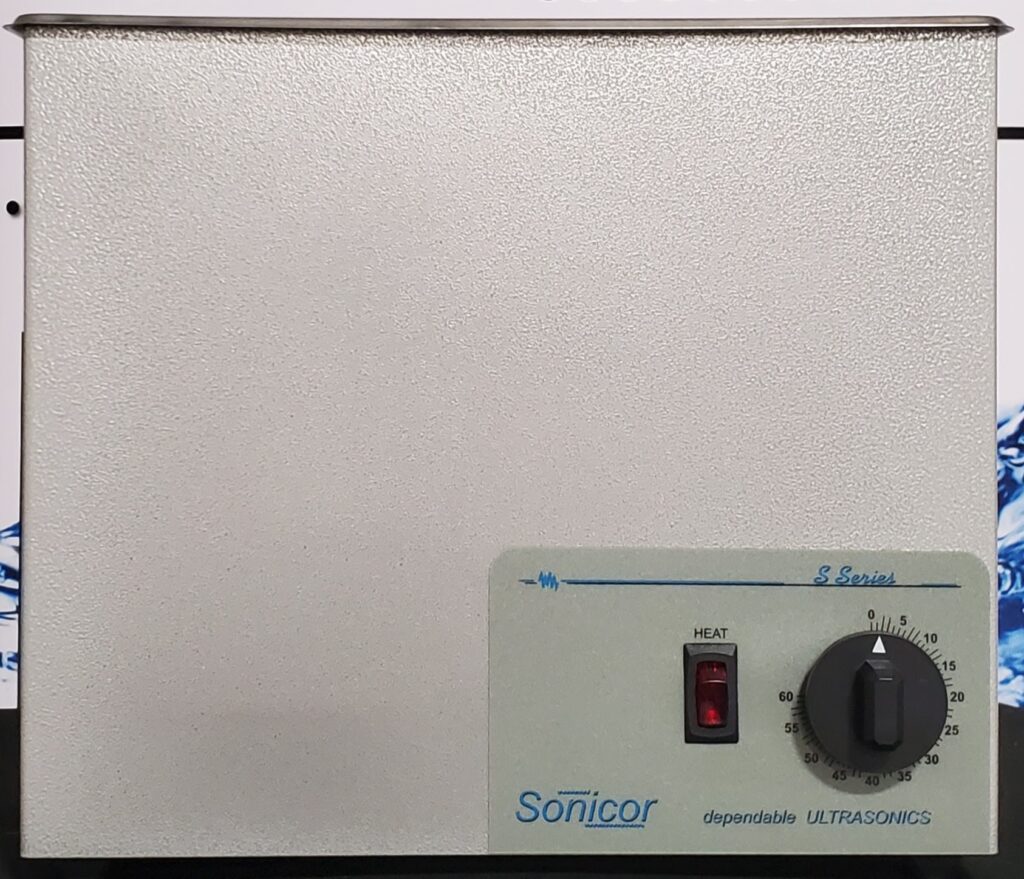 Model S-150
Tank I.D. (LxWxD) 11 1/2″x5″x6″
Sonic Power 150
2 1/2 Gallon Tabletop Series
Model S-200
Tank I.D. (LxWxD) 11 1/2″x9″x6″
Sonic Power 200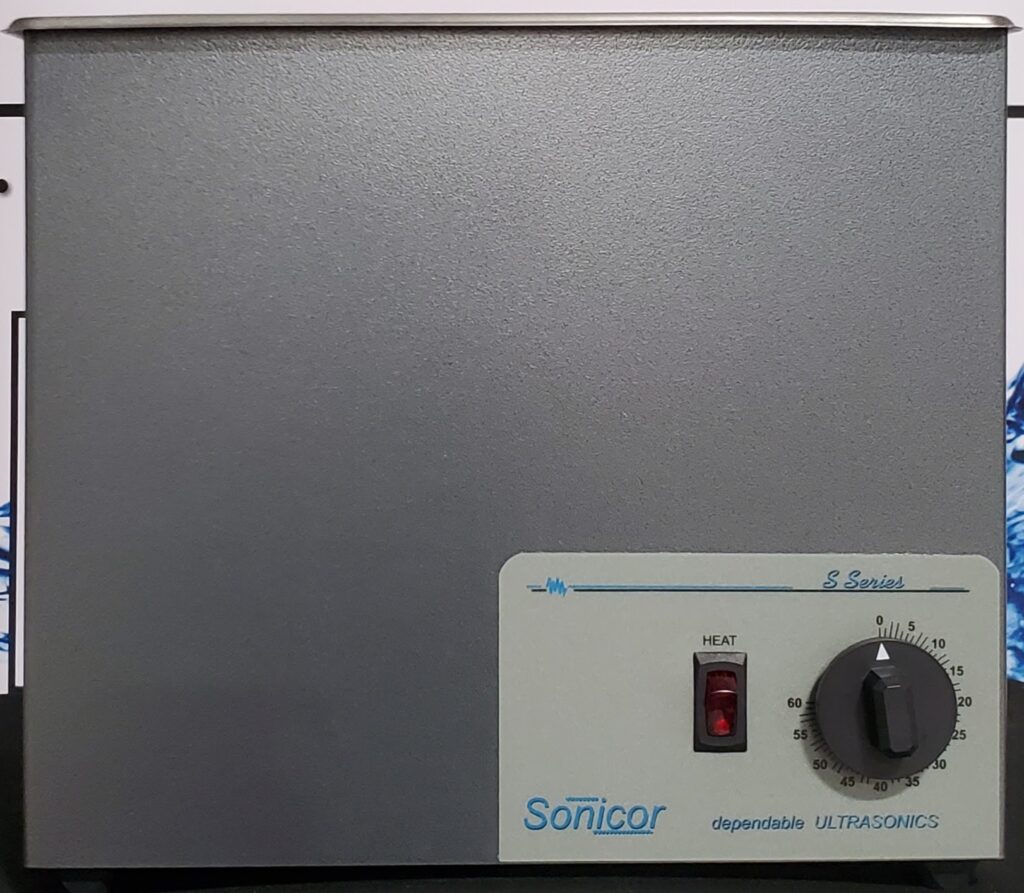 2 1/2 Gallon Tabletop Series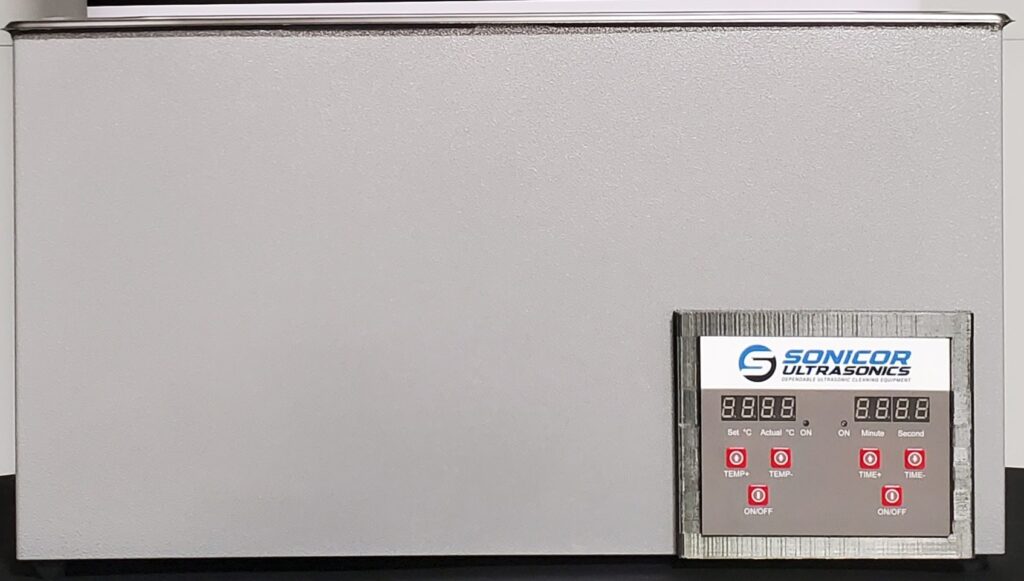 Model S-211
Tank I.D. (LxWxD) 19 1/2″x5 1/4″x6″
Sonic Power 200
3 1/2 Gallon Tabletop Series
Model S-300
Tank I.D. (LxWxD) 12 1/2″x11 1/2″x6″
Sonic Power 300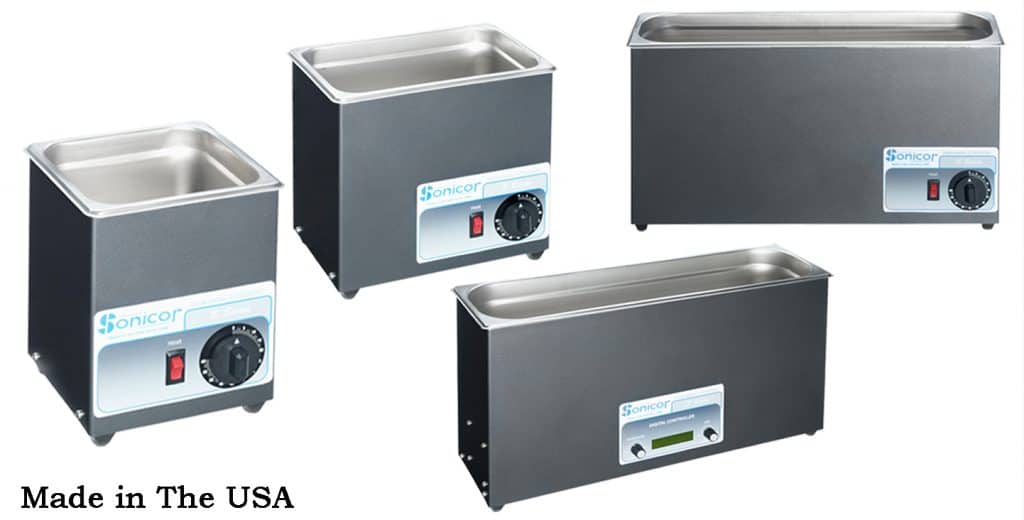 5 Gallon Tabletop Series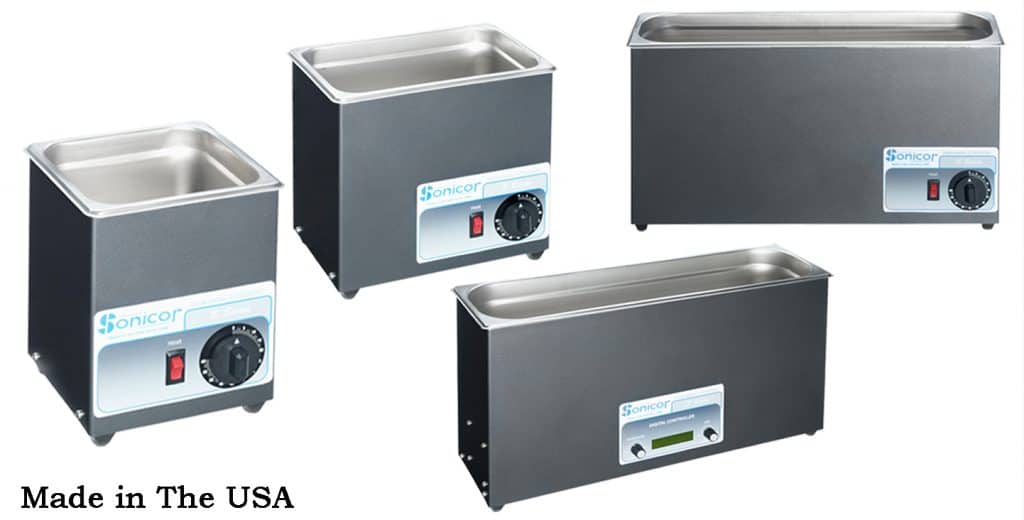 Model S-400
Tank I.D. (LxWxD) 20″x12″x6″
Sonic Power 400
7 Gallon Tabletop Series
Model S-401
Tank I.D. (LxWxD) 20″x12″x8″
Sonic Power 400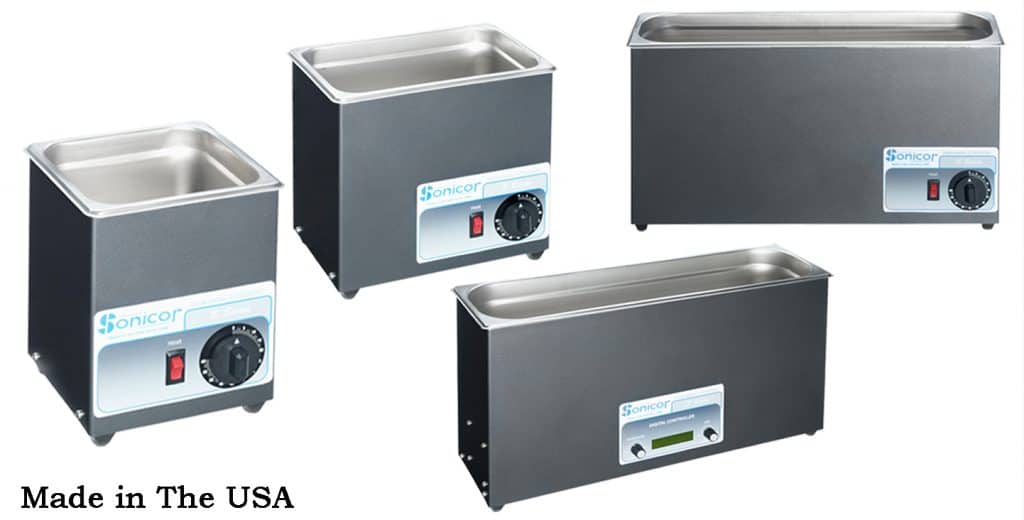 8 Gallon Tabletop Series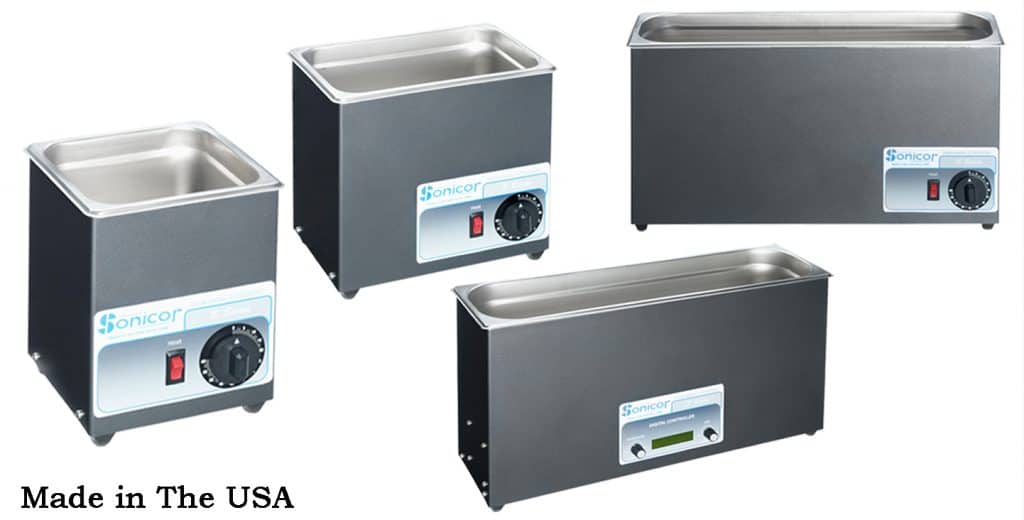 Model S-550
Tank I.D. (LxWxD) 13 1/2″x13 1/2″x10″
Sonic Power 500
10 Gallon Tabletop Series
Model S-650
Tank I.D. (LxWxD) 16″x14″x11″
Sonic Power 600