Ultrasonic Equipment Repair Service
Express Repairs & Maintenance
Trust our experts for ultrasonic cleaning equipment repairs. Prompt, reliable service to keep your equipment running smoothly. Extend its lifespan today!
An out of service machine can add a tremendous amount of stress to a work day and Sonicor is always prepared to help you troubleshoot your unit as soon as possible.
At Sonicor, we offer quality ultrasonic cleaning equipment repairs as soon as possible, servicing Sonicor and third-party ultrasonic cleaners,
including GemOro, Branson, Crest & more. Get a quote today!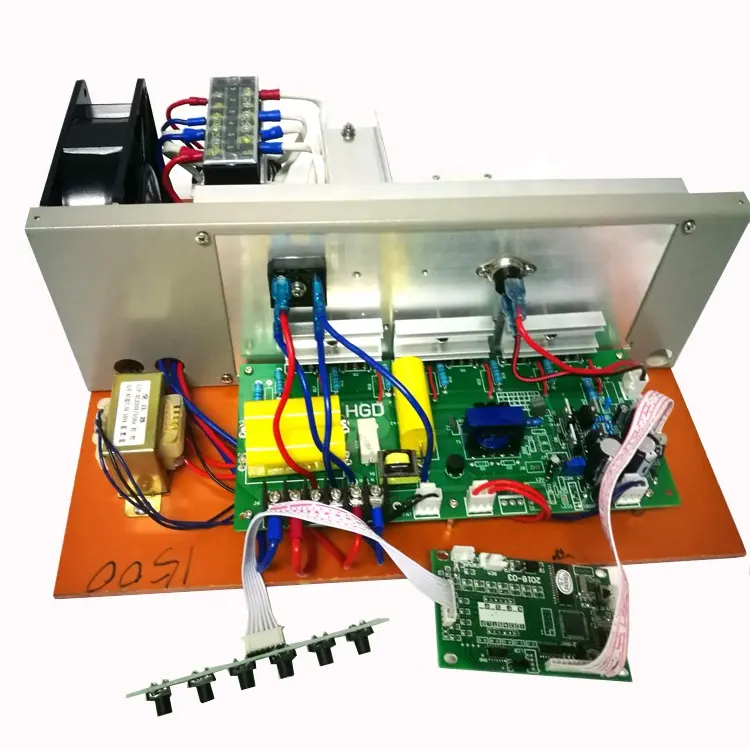 ---
Common Ultrasonic Cleaner Malfunctions:

– Drop in ultrasonic power/failed transducers

– Decline in cleaning results

– Increased chemical demands

– Slow drainage

– Slow or weak heating

– Excess Noise

If your unit is having any of these issues, it is likely due for service.
---
Repairs Procedure:

1. We can help you diagnose the problem over the phone, email, or video chat and be ready for the unit as soon as it arrives.

2. Once the unit arrives, we can accurately quote your unit and relay this information to you.

3. If you accept the quote, we'll quickly start on your repair.

4. If you decline the quote, we'll return your machine on next business day or we can scrap it for you.

5. If it is more cost effective to replace the unit, we can also quote you for a new comparable model.
---
We happily service Sonicor machines as well as any third party ultrasonic cleaners like GemOro, Branson, Crest, and more.
We have full time staff dedicated solely to repairs as well as a second shop location
to focus solely on getting your machines fixed and back to working for you quickly.
We also offer "front of the line same day repairs" to expedite your most urgent requests
which can also guarantee your unit will be shipped the same day it is fixed.
We are ready to help.